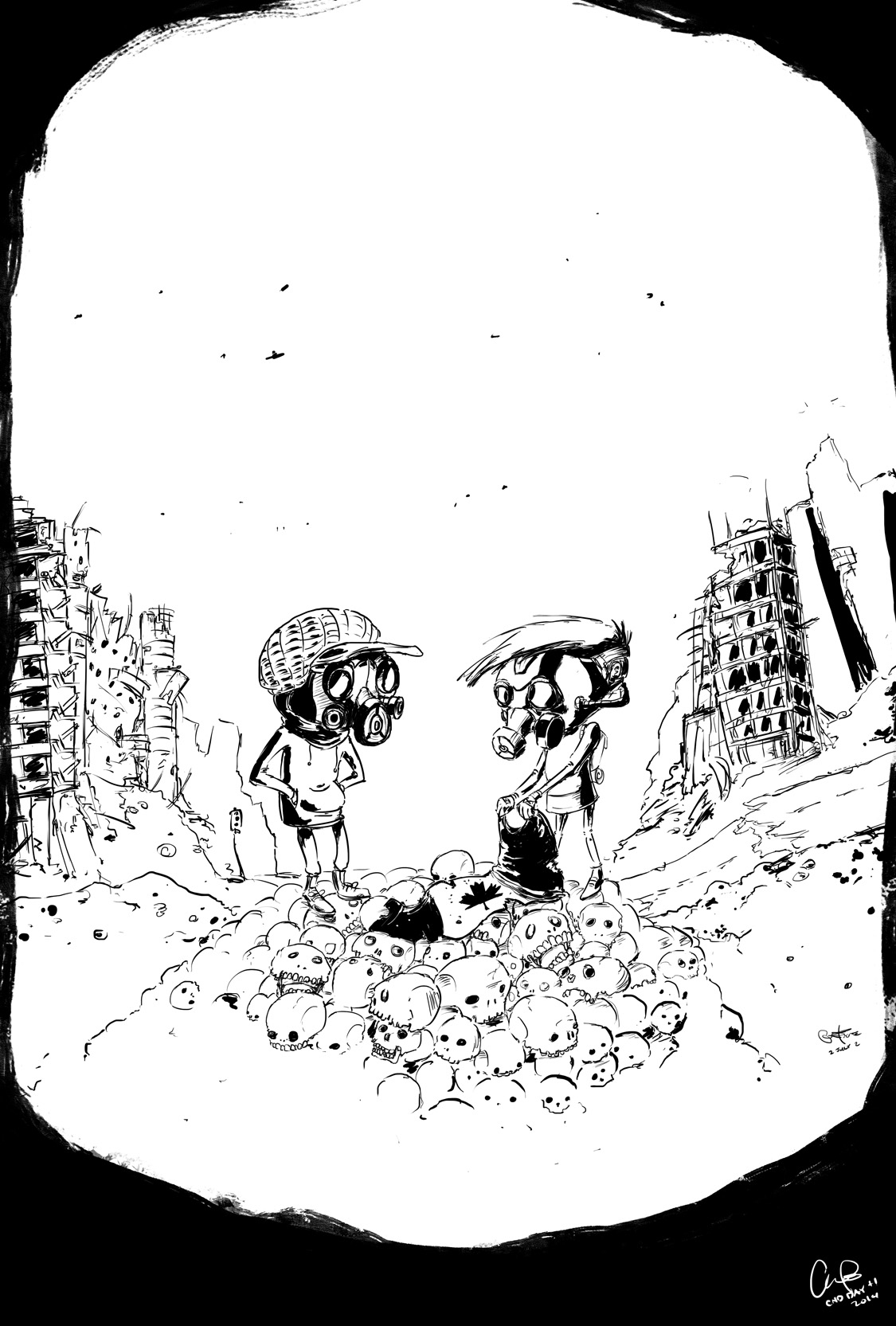 Here's a little something for the good ol' True North.
I wasn't born and raised in Canada, but I've been here long enough. It's a beautiful place to be and a real blessing to live in.
It's been an hour-and-a-half since Canada Day happened here. This took me a while, and not just because the family and I went off to Salmon Festival to chill WITH SALMON FISH AND CHIPS HHHNGH. Good stuff nonetheless.
I'll be posting a dialogued version of this in my art section so CHECK IT OUT.
Belated Happy Canada Day! Hooray Independence!
-Banders